Updated: Dec 28, 2020
"To grow future leaders to make a difference in a world of change"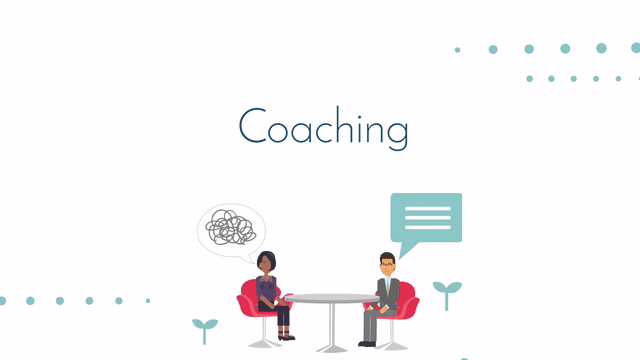 Coaching is an amazing and transformational process. It supports healthy minds to find clarity when emotional smog disrupts us, makes us lose focus and hinder performance.
But what is a coach? It is a bit of a buzzword these days and I have to be honest I was against the word coach for a long time. I remember challenging this word on my first of a journey of hundreds of training hours.
In short, what coaching is it takes you from your current position to your desired future destination in a safe manner?
Coaching has its roots in sports with Timothy Gallwey's The inner Game of Tennis who applied coaching from the world of sports to everyday life for individuals and organisations.
ICF International Coaching Federation is one of the biggest international bodies that oversee ICF professional coaching practitioners.
Why is this important? and why did I, Mimir Global's founder, made it my mission to educate the Guangzhou China community in the value of professional coaching. I continue to support and build communities of professional coaches across the globe.
Would you go to a Dr, who wasn't qualified or send your children to non-qualified educators?
Coaches are dealing with people and their minds. Professional coaches are taught how to refer a client if they feel coaching at that moment in time may not serve the client's needs. Coaches have to comply with the ICF competencies. To do this they need to undergo continuous professional development to keep their coaching status.
There is however no law against calling yourself a coach and this is often where it can be confusing when the word is being used in so many different contexts. There are many very< experienced coaches out there who are not a member of a professional coaching body but my recommendation is to check out credentials and speak with past clients if possible.
As part of my own coaching journey I qualify, as a GENOS International Practitioner and now practice as an Emotional Intelligence coach.
I started my company with a passion to support people so they can adapt to a world of change. Emotional Intelligence is a key skill for this and I love to see how people grow through this process of learning.
My company's first-ever first ever business card looked like this in 2017:
Expect the unexpected and the only thing that will not change is that everything will change. Great wise words and quotes. Nice and inspiring BUT when our dinosaur (our amygdala, emotional brain) encounters things which are unfamiliar it wakes up and starts roaring. Our owl (frontal lobe, thinking brain) is less efficient and in worst-case scenarios, it will fly away for a while until our dinosaur has calmed down again and it is safe to come back. This internal process impacts all areas of our lives with our loved ones and at our work.
As an Emotional Intelligence and performance coach, I understand how valuable this process is for my clients. Having coached for hundreds of hours it always fills me with joy and contentment when I see my clients perform because it is one more person who makes a difference.
Would you like to know more about coaching and how it can support you? Follow Mimir Global on social media or send me a message or book a 15min free consultation to find out how Mimir Global can support you and your mission to perform and succeed. Want to know more about the coaching I do with Mimir Global then read more here.
Make sure you follow Mimir Global's Social media at the bottom of this page.
Would you like to know more about me? Then you can read more here or have a look at the video below.